Main Street Matters: Chelan
March 1, 2021 | 9:34 am
from Washington Trust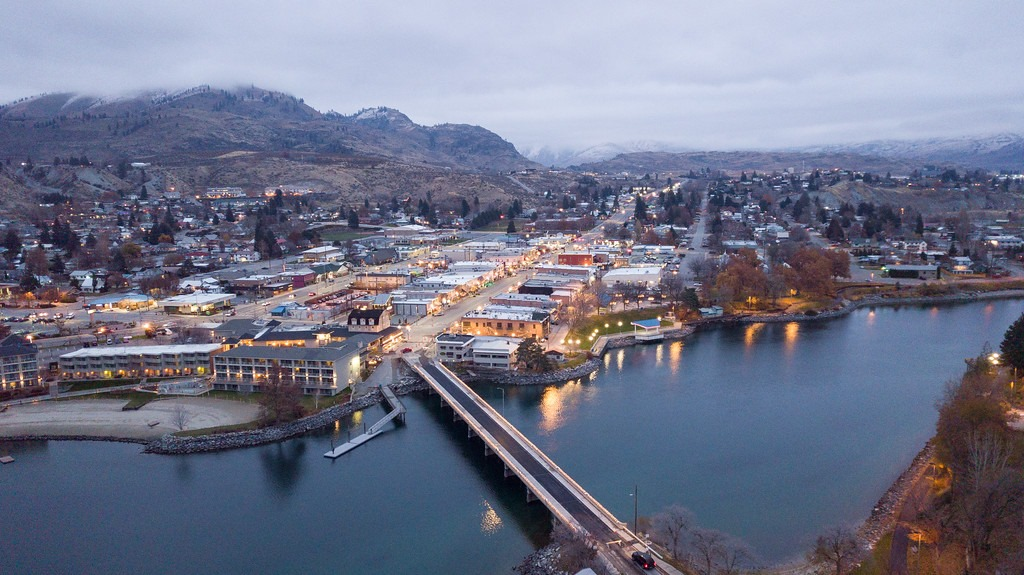 A Committed Community
Lake Chelan Unites to Ensure Small Businesses' Survival
By Erin McCardle, Executive Director, Historic Downtown Chelan Association
March 15, 2020. The day that forever changed us. As small business owners. As small business shoppers. As organizations built to help small businesses thrive. While the past year has been devastating across the country, in our small community of 7,000 people, it has unified us with one goal: support our local businesses.
The Historic Downtown Chelan Association is driven by these core values:
We promise to advocate for downtown businesses.
We promise to protect what makes downtown Chelan special and authentic.
We promise to act as a unifying, collaborative community partner.
The past year has put these values to the test. The success and survival of our downtown businesses is the result of the following programs rooted in the Main Street Approach:
Outreach
This pandemic required collaboration. Main Street, chamber of commerce, port district, city government—we all came together to make sure our local business community could successfully navigate through very uncertain times. Over the course of the last year, our organization provided the critical communication and connection to resources through:
Weekly Zoom calls with businesses—answering questions, providing resources, bringing in subject matter experts (i.e., employment accountants, the Small Business Administration, lawyers).
Development of a private Facebook group for downtown businesses for immediate and constant issues/questions.
A task force to help our Latinx-owned businesses navigate the English-only applications.
Promotion and connection to CARES funding distributed through our local port district.
Design
With the shutdown of interior building space, it was quickly realized businesses would need to activate outdoor public space to continue business operations. Collaborating with the mayor and city directors, a special permit was created, allowing businesses the temporary use of sidewalk space, parking stalls, and outdoor seating through the winter.
Economic Vitality
Years of conservative budgeting allowed the HDCA to quickly develop and roll out an emergency microloan program. Partnering up with a local bank, we established the loan program using HDCA reserves as guarantee. This enabled 15 businesses to secure a $5,000 loan to help them push through the early months when not much was available yet to assist small business owners.
Restaurants have arguably suffered the most throughout this pandemic with consistent shutdowns. In November, the HDCA developed the "Restaurant Rally" program in partnership with our chamber of commerce and city council. Restaurants submit gross receipts each month (December 2020 – February 2021), and the chamber will match the amount 100%. Everyone stepped up to make this lifeline a reality—community members patronized the restaurants, city council allocated additional funding to the chamber, the businesses prepared to submit receipts correctly, and the chamber promoted and managed the program. Our local restaurants have received $150,000 in matching funds to date.
Promotion
Lake Chelan has two winter events that are critical to the survival of local businesses: Small Town Christmas and Winterfest. Neither were appropriate during the pandemic, but instead of canceling events, a team quickly assembled and brainstormed new activities that were COVID-friendly. Thanks to support from the Lake Chelan Chamber of Commerce and the Chelan Douglas Regional Port District, the HDCA was able to produce and market activities throughout the holiday season that led to our local business community achieving their best December on record. The power of collaboration and creativity saved our winter promotions.
We started 2020 with big dreams for a banner year. While those original plans were quickly dashed, we never lost sight of our organization's role in keeping our community—especially our small businesses—connected and supported throughout this trying year. We leaned into the principles of the Main Street Approach and linked arms with our partners and our business community. We are entering 2021 stronger, more dynamic, and bursting with motivation.
The Historic Downtown Chelan Association is a designated Washington Main Street Community and is recognized as a Nationally Accredited program.